My Eden.
Completely enchanted.
Loved by all who cross her path.
I get a phone call from her school stating she has won the character award this month for "Initiative" for her classroom. It's a surprise so I can't tell her.
Look at my amazing kids!
Being awesome!
Getting character awards!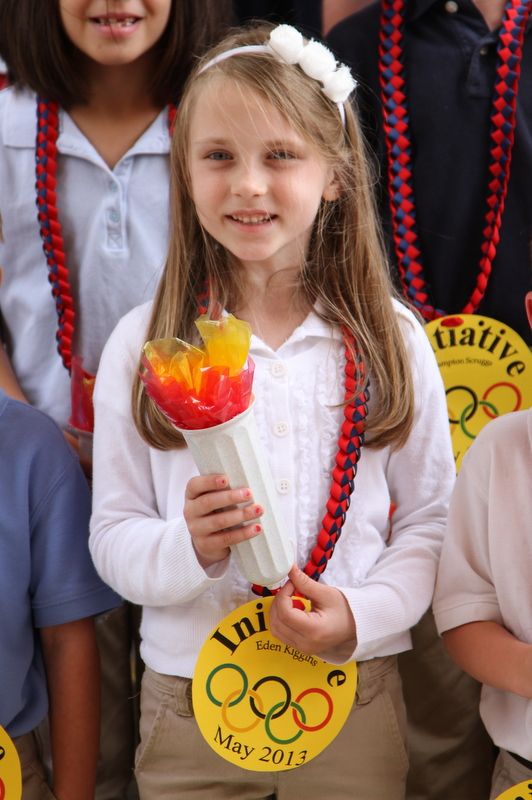 At her little enchanted school they present the awards at a school assembly.
All of the parents sneak in the back and hide behind a curtain.
Each class's character pick is presented individually with a little snippet about how awesome the award-winner is, then their name is announced, the "Rocky" theme plays over the speaker system, all the kids scream and whoop and clap and holler, the parents run out from behind the curtain and meet their child (who is running toward the curtain)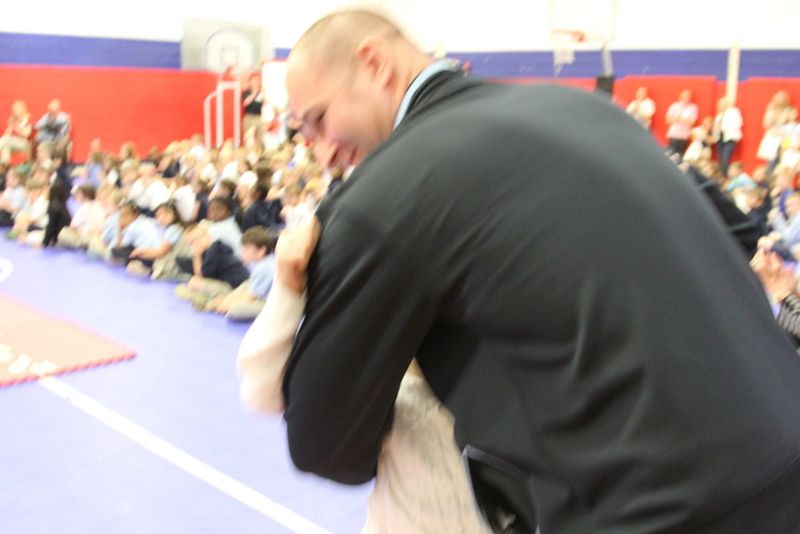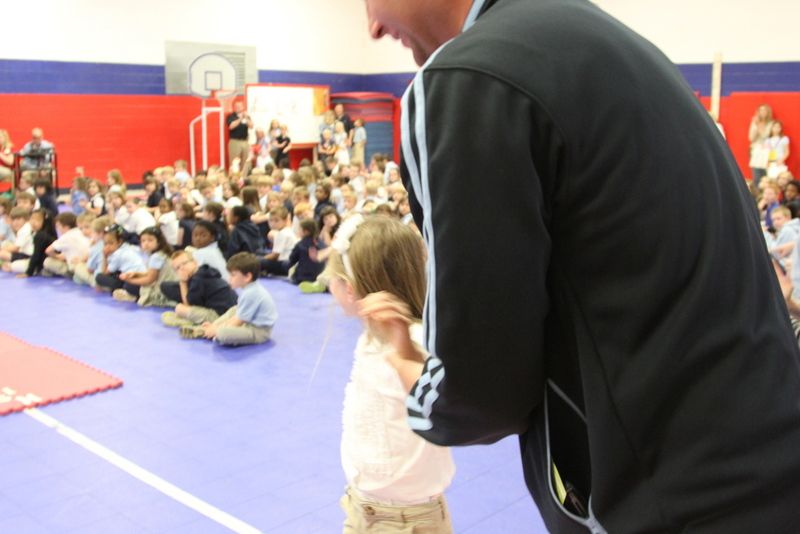 then they child and their family all walk together down a "red carpet" to their awaiting teacher who presents them with their "character olympics medal"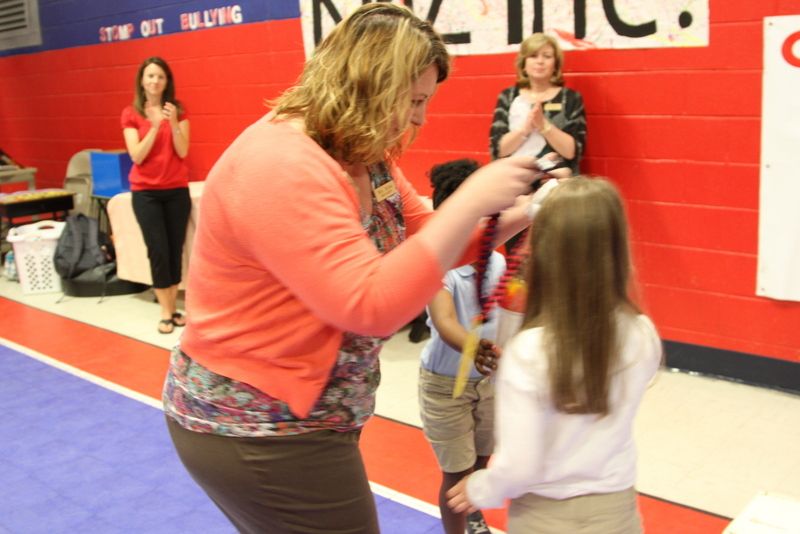 Then the winner climbs onto the medalling stand with their torch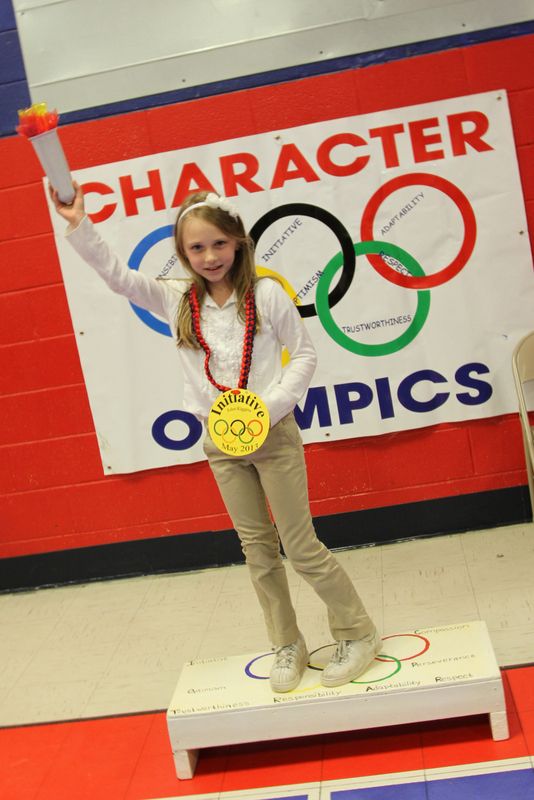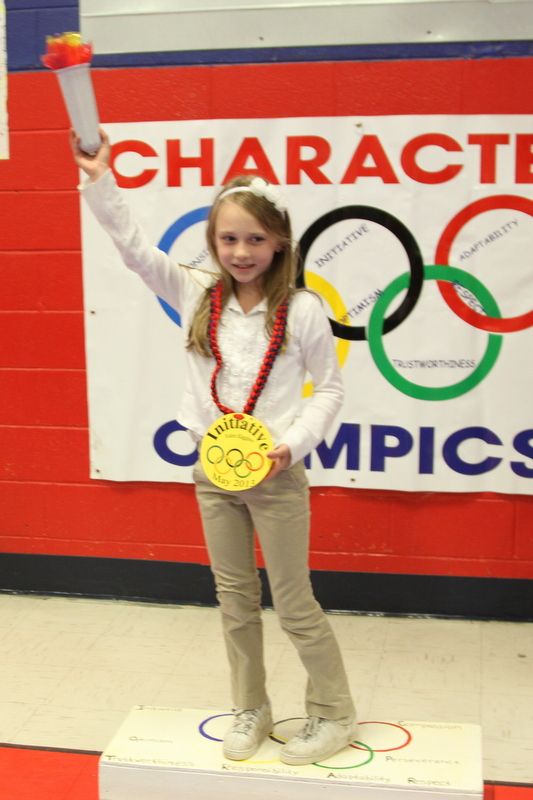 the Principal gives them the sheet their teacher filled out stating all of their amazing attributes and qualifications for said award, plus a bag of awesome goodies.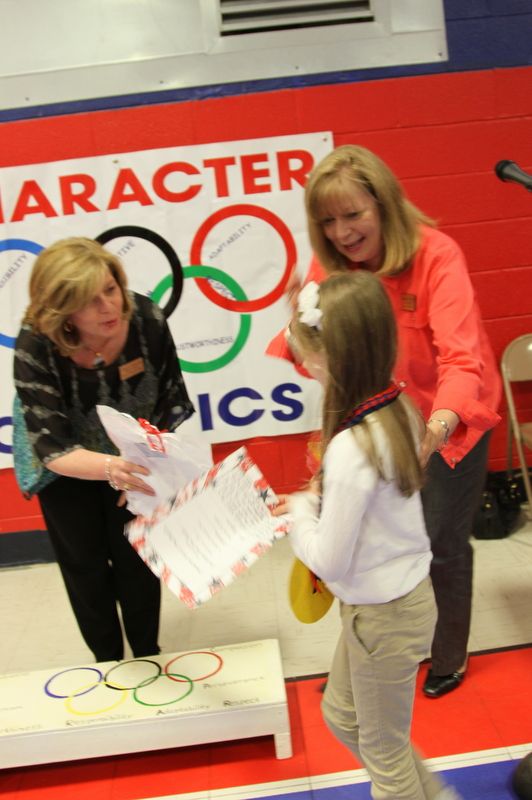 It was seriously the cutest assembly I have ever attended!
Such enthusiasm and school pride!
I love that!
This school seriously is the B-E-S-T!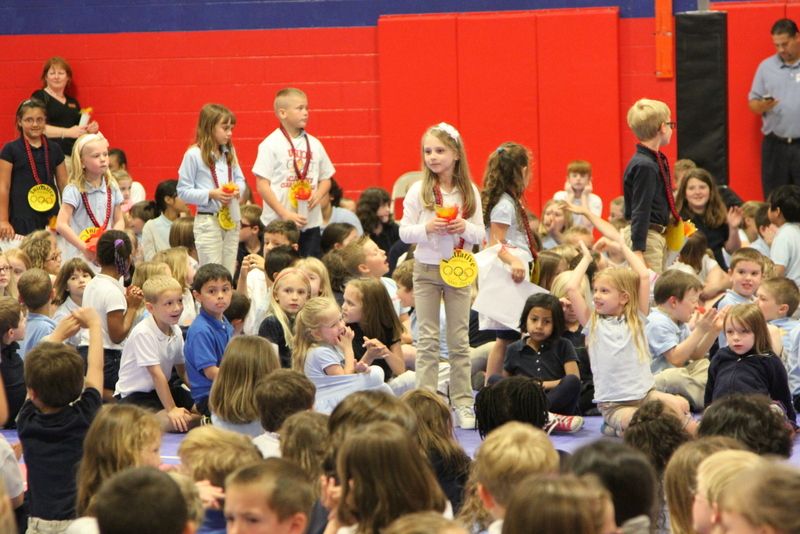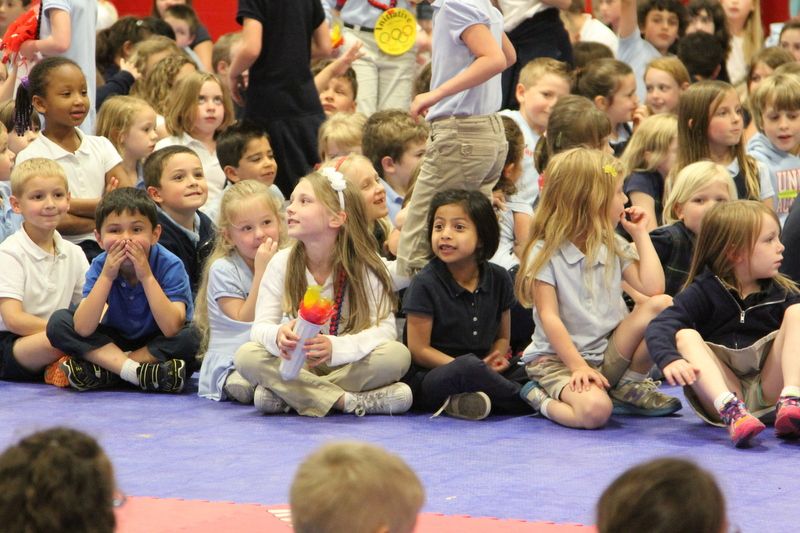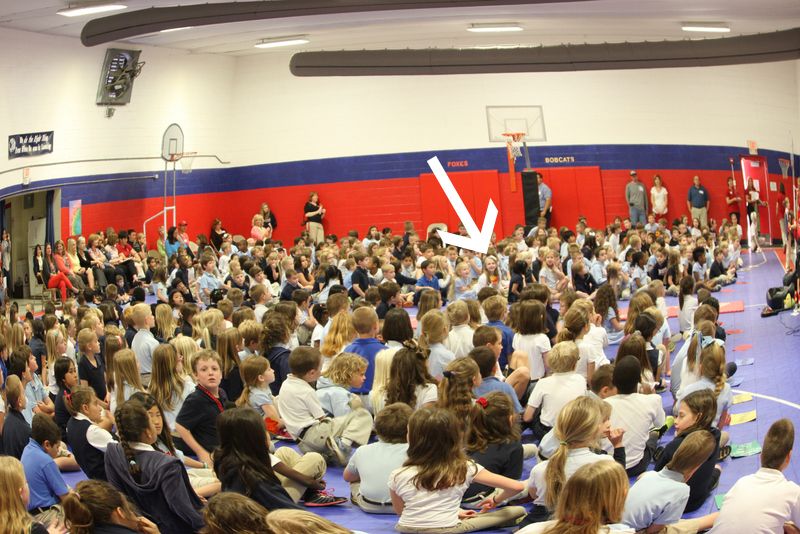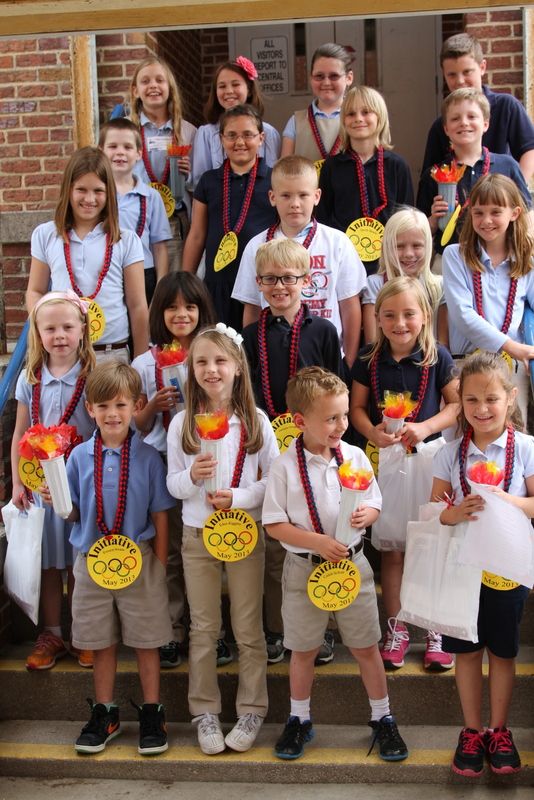 So incredibly proud of you my sweet E!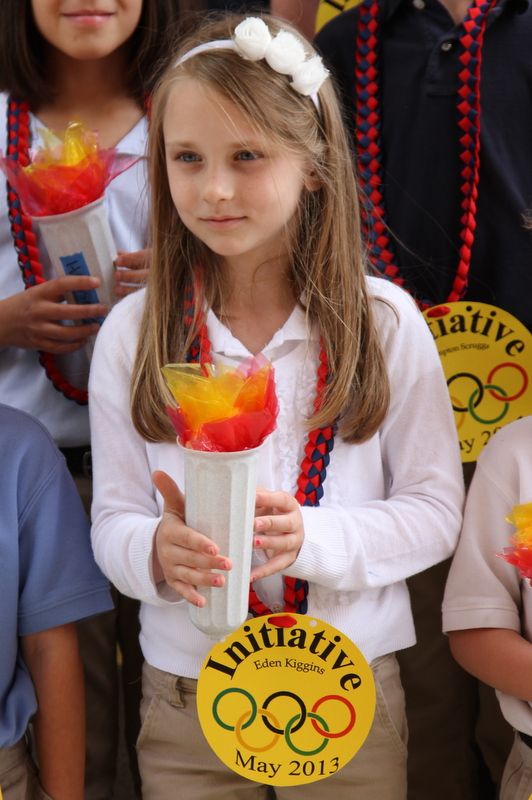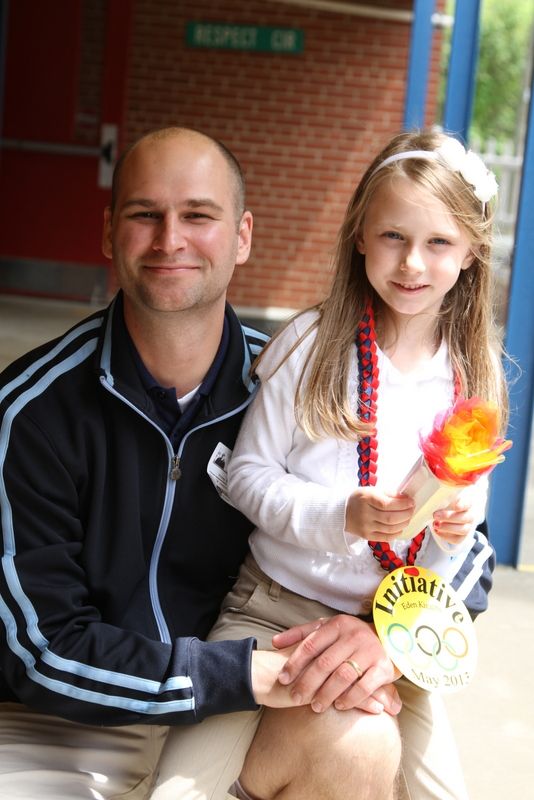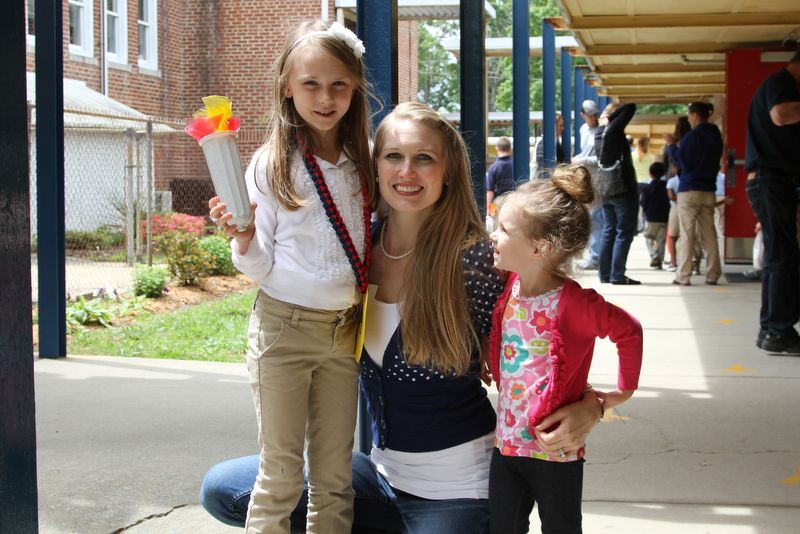 After the assembly we went back to the classroom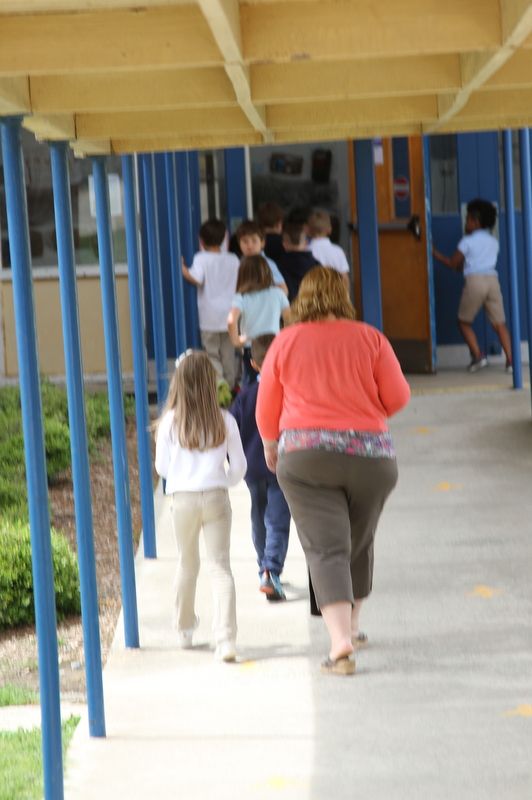 Where everyone signed the back of E's medal.
And then loved on her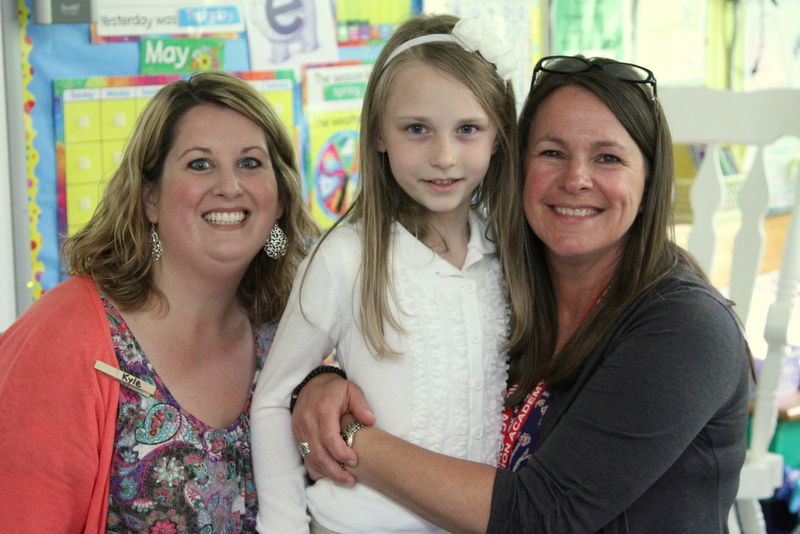 It's tough being wildly popular!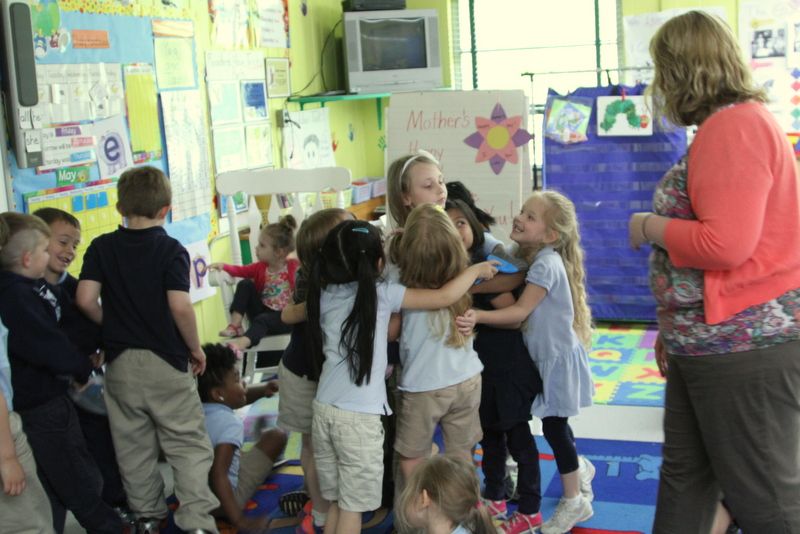 Everyone loves sweet Eden.
How could anyone not?!
She's just enchanted like that.
It's a gift.
Love,
The Mrs.